Search Results
Back Forty Texas BBQ
100 Coggins Dr.
Pleasant Hill CA, 94523
(925) 935-1440
Any three of your favorite smoked meats with two fixin's. …more
Date:
5/31/2023 - 10/25/2023
Location:
Veterans Park & Aquatic Parking Lot, Brentwood
Every Weds in Brentwood. This Family-Friendly community food truck event will feature music and 7+ yummy food trucks & a dessert truck each week. Bring your friends & family down to enjoy the food and the festivities.
Date:
6/1/2023 - 11/16/2023
Location:
Antioch Community Center and Water Park, Antioch
The Foodie Crew is back in Antioch every Thursday. Bringing you 6-8 gourmet food and dessert trucks this Thursday. In addition to the array of trucks, we also will have the well-known Lucky 13 Beer & Wine Truck keeping you refreshed with an assortment of craft beers and wines. Food Truck Thursdays will once again take place at the Antioch Community Center and Water Park parking lot located across from Deer Valley High School.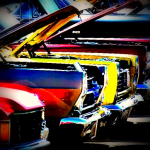 Location:
Downtown Danville, Danville
The DANVILLE HOT SUMMER CAR SHOW is back in 2023! One big Sunday show! Sept 10th. Downtown Danville and on the streets!
Date:
7/14/2023 - 7/15/2023
Time:
Fri 6-9 PM; Sat 3-9 PM
Location:
Pleasant Hill Park, Pleasant Hill
We're back in 2023. Raise your glass to the bands, the beers, and the blues.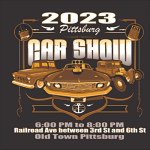 Date:
6/8/2023 - 9/7/2023
Location:
Old Town Pittsburg, Pittsburg
The OLD TOWN CAR SHOWS are back every-other Thursday from 6-8 PM beginning May 11th. Live music, restaurants nearby, and a fun family event. Railroad Ave., between 3rd St., and 6th.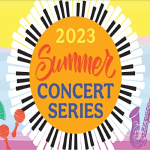 Date:
6/15/2023 - 9/21/2023
Location:
Plaza in front of Jacks, Pleasant Hill
Summer Concert Series is back! Join us on the third Thursday of the month below for FREE concerts at the plaza in front of Jack's Restaurant & Bar from 7PM-9PM.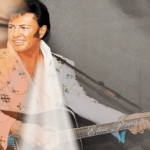 Location:
Cap's Restaurant, Brentwood
James Clark is a Nationally Acclaimed Elvis Tribute Artist, rated top 10 in Las Vegas King of Kings. He has performed with Elvis' legendary Jordanaires, Laughlin, Nevada. Presently Headlining Casinos. The Band has had the privilege to open for such acts as Mark Lindsay, Paul Revere, and the Raiders, Steppen Wolf, The Drifters, Juice Newton, and Jerry Lee Lewis. Tickets $45. Call (925) 634-1025 for reservations.
Date:
7/9/2023 - 8/6/2023
Location:
San Ramon Central Park, San Ramon
Join friends and family for 5 free perfect summer evening music concerts in San Ramon Central Park. Enjoy the best of the Bay Area's live bands—with room for dancing at the Amphitheater.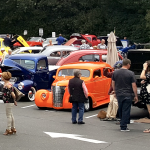 Location:
Walnut Creeks Elks Lodge, Walnut Creek
Join us for some great fun and beautiful cars! Delicious BBQ, Cool Drinks, Live Music, Silent Auction, Car Show Awards, Raffle Prizes and More! Spectator Admission is FREE!
Date:
6/10/2023 - 9/16/2023
Location:
The Grove, Clayton
Clayton Summer Concerts in The Grove is back in 2023. Free summer music series that is fun for the whole family. Presented by the City of Clayton, CA.