Advertising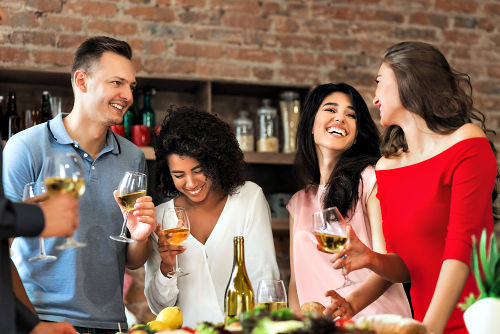 Attract new Walnut Creek, Pleasant Hill, Lamorinda, Concord, Danville, Antioch, Brentwood, Pittsburg,
Dining Customers to your Restaurant this Week!

People like to go to Festivals, Car, Art & Music Shows this is our website's focus. Our viewers are always looking for fun things to do!

People also like to eat out at restaurants before and after they attend events. Let's add a restaurant event to our COMMUNITY CALENDAR and advertise your most popular menu items on the same page.

Examples... JAZZY WINE; BRIDGES ENTERTAINMENT; FAMILY & FRIENDS GOLF
» No contract to sign, stop at any time.
» Monthly advertising packages available that include weekly SPOTLIGHT newsletter advertising. This is what we mailed recently.

» We can set it up in a day or two with a simple phone conversation. No setup fees or charges for updating. It's all included in your plan.
» Do you live in Contra Costa? Do you like Festivals, Car, Art & Music Shows? Do you like to eat out @ restaurants? If you say YES! YES! YES, signup FREE for the SPOTLIGHT newsletter https://spotlight.gr8.com/.

» Can we schedule a time to talk? Or, better still just pick up the phone and call.

» Bonus offer! Free personalized website analysis of your restaurant website, see it the way GOOGLE sees it, just subscribe to our free SPOTLIGHT newsletter. See great marketing ideas for promoting your restaurant.

» Need some help with a website? We can help. We also offer Amazon hosting. Call for a FREE QUOTE.


» Advertising plans from $100.00 per month.
In June this Walnut Creek event had more than 5,000 visitors in (2) Days.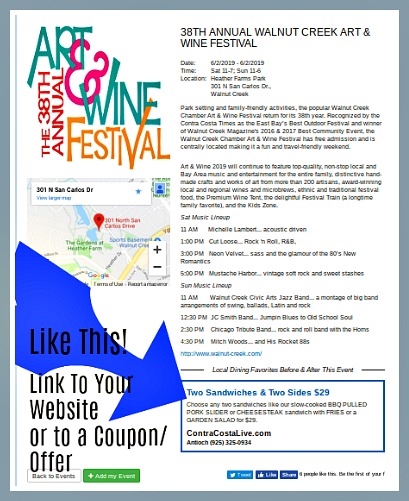 Would you like to see some new customers? Let's get started today!
Call Frank MacCallister (925) 325-0934
For A Quote
most events are less than $100 per month