Advertising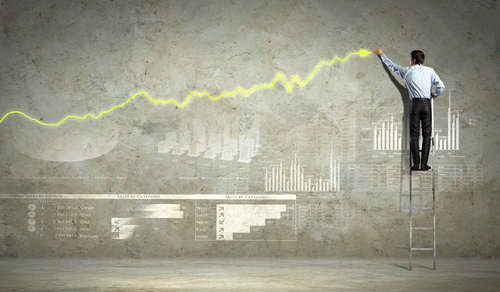 Looking To Grow Your Contra Costa Business? Let's Talk About Working Together And Doing Some Advertising.
EastCountyLive.com has been a local events-driven website since January 2001.
Visitors have come to rely on us for local entertainment options, restaurant information, and coupon offers.
We introduced our SPOTLIGHT newsletter in June 2006.
Facebook & Twitter in 2010.
We expanded in 2018 with our newest website ContraCostaLive.com. We now serve Antioch, Brentwood, Concord, Danville, Martinez, Oakley, Pittsburg, Pleasant Hill and Walnut Creek, CA. If active, event going, restaurant-loving, individuals, and families is your target audience let's talk and see how we can grow together.
(925) 325-0934
Advertiser's Include; 19th Hole Casino & Sports Bar (2001); Cap's Restaurant (2001); Celia's Mexican Food Restaurant (2001); Harvest Park Bowl (2001); Lone Tree Golf & Event Center (2005); Mac's Old House Restaurant (2001); Mannheim Social Club (2016); Providence Bar & Eatery (2015); Sweeney's Bar & Grill (2001); Sugar Barge RV Resort & Marina (2014).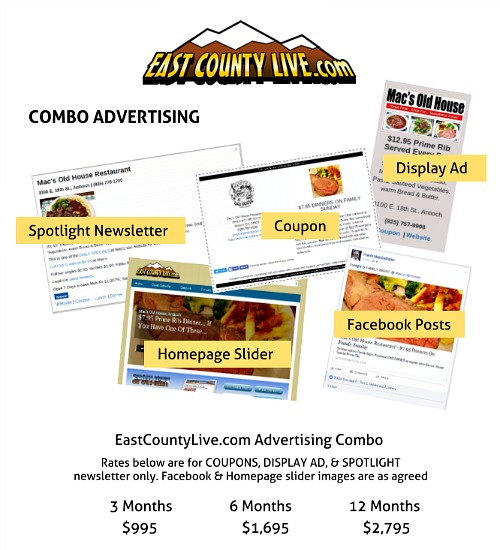 We offer DISPLAY ADS, COUPONS, & EMAIL PROMOTION on EastCountyLive.com, ContraCostaLive.com, and the SPOTLIGHT newsletter. We offer THREE MONTH, SIX MONTH and ANNUAL advertising packages.