Advertising
SIX MONTHS OF OFFER/COUPON ADVERTISING TO YOUR RESTAURANT
"Results You Can Count Up"… $295
New clients only! First 10 New Restaurants
Offers/Coupons to be published Jan – June 2019
People visit ContrCostaLive.com because they like to go to Festivals, Car Shows, Parades, Comedy Shows, Musical Performances, etc. Invite these people to visit your restaurant with an offer/coupon before and after they go to an event.
Regular price $600.00. Save over $300.
…
* Reach new customers in Antioch, Brentwood, Concord, Danville, Martinez, Oakley, Pittsburg, Pleasant Hill, and Walnut Creek.
…
* Your logo and food photo in every ad.
…
* Test different offers... advertise a Lunch Special, Monday Dinner Special, Happy Hour Offer, people like to see fresh offers, no additional charge for changes.
…
* Share and link your ad anywhere, to your website, facebook page, Newsletter or Text, etc., all ads have their own URL
…
* Ads are MOBILE FRIENDLY
…
See Sample ads...
* Lone Tree Golf & Event Center, Antioch
* Mannheim Social Club, Brentwood
…
See All Coupon Offers & Specials On This Page
…
Coupon Ads will be emailed or texted to you for approval before being published.
This offer is for ContraCostaLive.com only.
All ads are the property of ContraCostaLive.com and may appear on other website properties including, EastCountyLive.com, Spotlight newsletter, Facebook, Twitter, Blog Posts, etc., at publishers discretion or as agreed.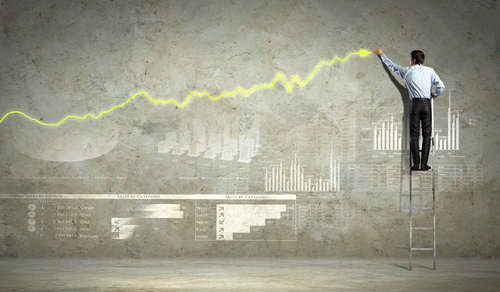 Looking To Grow Your Contra Costa Business? Let's Work Together And Promote Your Business
EastCountyLive.com has been a local events-driven website since January 2001.
Visitors have come to rely on us for local entertainment options, restaurant information, and coupon offers.
We introduced our SPOTLIGHT newsletter in June 2006.
Facebook & Twitter in 2010.
We expanded in 2017 with our newest website ContraCostaLive.com. We now serve Antioch, Brentwood, Concord, Danville, Martinez, Oakley, Pittsburg, Pleasant Hill and Walnut Creek, CA. If active, event going, restaurant-loving, individuals, and families is your target audience let's work together and grow.
(925) 325-0934
Advertiser's Include; 19th Hole Casino & Sports Bar (2001); Cap's Restaurant (2001); Celia's Mexican Food Restaurant (2001); Harvest Park Bowl (2001); Lone Tree Golf & Event Center (2005); Mac's Old House Restaurant (2001); Mannheim Social Club (2016); Sugar Barge RV Resort & Marina (2014).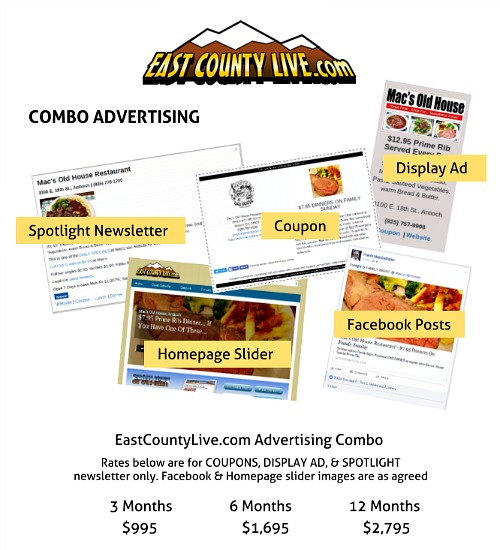 We offer DISPLAY ADS, COUPONS, & EMAIL PROMOTION on EastCountyLive.com, ContraCostaLive.com, and the SPOTLIGHT newsletter. We offer THREE MONTH, SIX MONTH and ANNUAL advertising packages.