There Are Lot's Of Good Restaurants in Richmond, Crockett, and Hercules. These Are The Best Restaurants in West County, The Best-of-the-Best. We Call Them Special. We Call Them "Destination Restaurants."
Satisfy any food craving in West County. You can probably find a decent burger, taco, or plate of Chinese food in about 10 minutes from where you live or work.
Good food is not enough to be on this restaurant list. Good is good. It solves a need and maybe a quick craving. But, it's not exciting and it's certainly not memorable.
Special is special. To be on this list a restaurant must have a unique location, a startling interior,  a signature dish. Hopefully all three. These are the places you go to feed fond food memories.
7 West County restaurants are on this list. If you live in Richmond, Hercules or Crockett there is a restaurant on this list near you.
Visit These Restaurants When You Have The Time To Enjoy Something Special. Create some new fine food memories at one of these "Best-of-the-Best Restaurants" they are all special.
Did we leave your favorite "best-of-the-best restaurant" off this list? Send us the info here perhaps they are a Top Restaurant in Richmond, Hercules, Crocket, and West County restaurant.
---
---
---
---
---
---
---
Know a Richmond, Hercules, or Crockett Best Restaurant that should be on this list?
(1) Must be in the Contra Costa area.
(2) Is it a "Destination Restaurant" (something special, something worth driving to)?
(3) Click the ORANGE SUBMIT BUTTON, tell us about the restaurant. Leave your contact information so we can contact you if we have questions.
Email Frank MacCallister
Publisher
Please, Consider This Restaurant For This List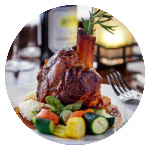 Related pages:  
THE BEST HAPPY HOURS in Walnut Creek;
Best Restaurants in Walnut Creek; 13 listed here
Best Restaurants in Alamo, Danville, and San Ramon; 10 listed here
Best Restaurants in Lafayette; Orinda, and Moraga; 3 listed here
Best Restaurants in Port Chicago, Martinez, Concord, Clayton, and Pleasant Hill; 8 listed here
Best Restaurants in Antioch, Brentwood, Oakley, and Pittsburg; 8 listed here
Top Restaurants in Contra Costa County; 49 listed here
THE BEST HAPPY HOURS in Concord; 27 listed here
40 TOP MUSICIANS in Contra Costa County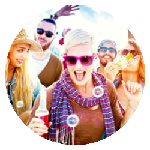 Should You Subscribe To The SPOTLIGHT Newsletter?
Do You Live in Contra Costa?
Do You Like Festivals, Art, Car & Music Events?
Do You Like To Eat Out At Restaurants?
If you answered YES, YES, YES
Subscribe Free!