Search Results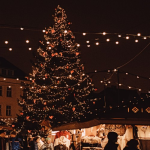 Location:
Civic Center Plaza, Oakley
The City of Oakley is hosting its Annual Christmas Tree Lighting at Civic Center Plaza. Civic Center Plaza will be adorned with lights and Christmas decorations. There will be free cookies and cocoa, arts & crafts for the children, live entertainment, and more. Santa Claus will also be making a special visit!
Lone Tree Golf & Event Center
4800 Golf Course Road
Antioch CA, 94509
(925) 706-4220
Two beer-battered cod fillets deep-fried... …more
Date:
10/5/2023 - 11/16/2023
Location:
Antioch Community Center and Water Park, Antioch
The Foodie Crew is back in Antioch every Thursday. Bringing you 6-8 gourmet food and dessert trucks this Thursday. In addition to the array of trucks, we also will have the well-known Lucky 13 Beer & Wine Truck keeping you refreshed with an assortment of craft beers and wines. Food Truck Thursdays will once again take place at the Antioch Community Center and Water Park parking lot located across from Deer Valley High School.