Search Results
Lone Tree Golf & Event Center
4800 Golf Course Road
Antioch CA, 94509
(925) 706-4220
Two beer-battered cod fillets deep-fried... …more
Date:
3/23/2023 - 11/16/2023
Location:
Antioch Community Center and Water Park, Antioch
The Foodie Crew is back in Antioch every Thursday. Bringing you 6-8 gourmet food and dessert trucks this Thursday. In addition to the array of trucks, we also will have the well-known Lucky 13 Beer & Wine Truck keeping you refreshed with an assortment of craft beers and wines. Food Truck Thursdays will once again take place at the Antioch Community Center and Water Park parking lot located across from Deer Valley High School.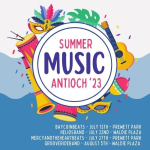 Date:
7/13/2023 - 8/5/2023
Location:
Prewett Water Park/Waldie Plaza, Antioch
The summer music concerts are be split up this year between to locations. The Thursday concerts will be held at Prewett Family Park more commonly referred to as the Water Park and will tie into the Thursday Food Truck Event. Waldie Plaza is downtown on 2nd St. across from City Hall and held on Saturday's. Concerts start at 6pm and FREE!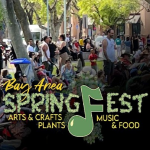 Location:
TODOS SANTOS PLAZA, Concord
SPRING FEST celebrates the beginning of spring with plants, arts & crafts, music, and food in Downtown Concord at tree-lined Todos Santos Plaza.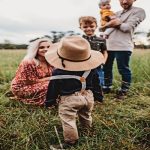 Date:
3/18/2023 - 4/29/2023
Location:
Forrest Home Farms, San Ramon
Fun on the Farm Activities is FREE crafts and activities that highlight farm life and the late Victorian era. These Saturday events are an opportunity to step back into history and enjoy the simple things of life.
Location:
Todos Santos Park, Concord
2nd annual FREE Bay Area SpringFest celebrates the start of spring with music, food, plants, art, and kids' activities in downtown Concord.