Sugar Barge RV Resort & Marina
This certificate entitles the holder to:
Homemade Clam Chowder-Bowl $8.50
Everyone's favorite... our locally famous homemade Sourdough Clam Chowder Bowl... yes we bake our own San Francisco style sourdough bread and make our own chowder, hot, creamy and hearty!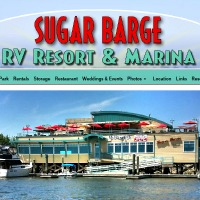 Sugar Barge RV Resort & Marina
1440 Sugar Barge Rd.,
Bethel Island CA, 94511
(925) 684-9332
rvsugarbarge@comcast.net
http://sugarbarge.com/
Coupon cannot be combined with any other offer. Limit one coupon per person. Offer expires 08/12/2018.